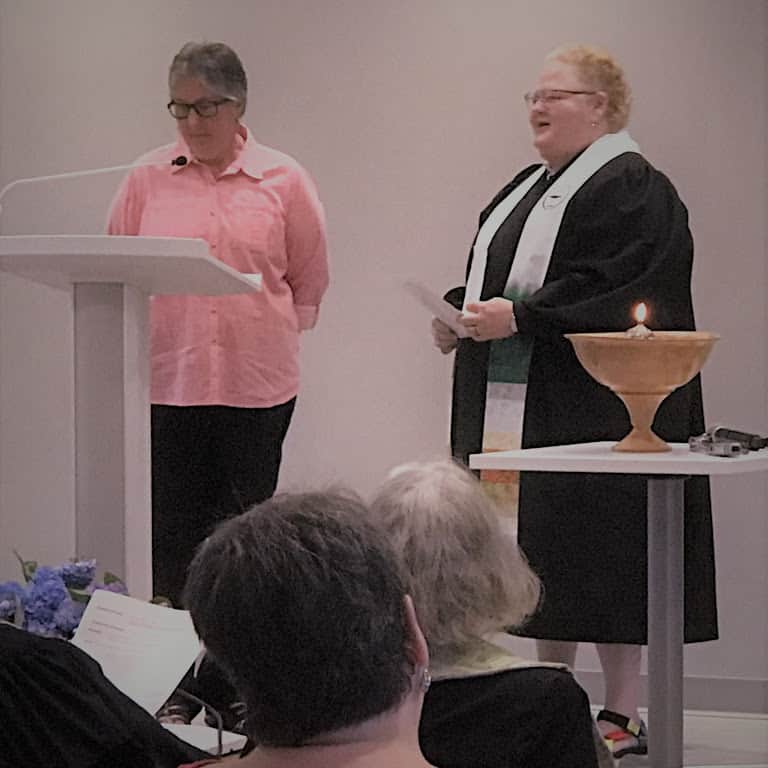 Reverend Debra Guthrie-Joyce was installed as the first settled minister of the Aiken Unitarian Universalist Christ on Saturday, May 28, 2022. The event took place at 1 p.m. at the Lessie Price Center, 841 Edgefield Avenue in Aiken.
The gathering included 11 Unitarian Universalist ministers from South Carolina, North Carolina and Georgia. Family and friends attended along with the congregation. A vegetarian buffet was served catered by Blue Collard and the attendees enjoyed an extra-long sheet cake with a raspberry center. The decorations included tropical flowers and blue hydrangeas.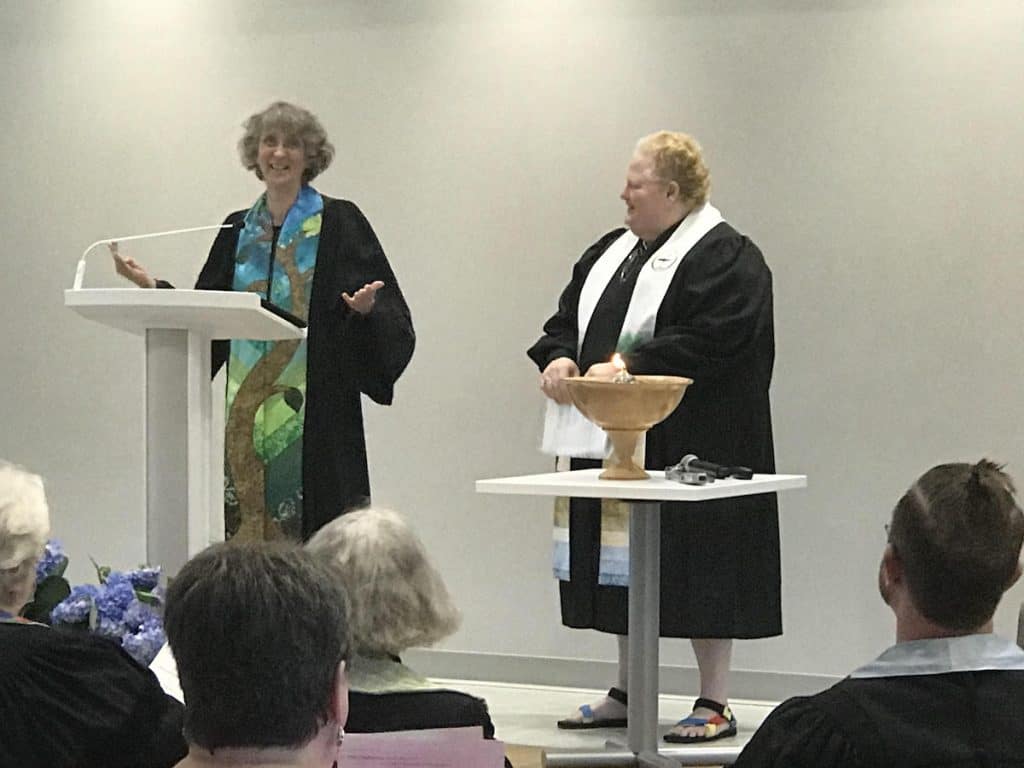 Reverend Guthrie-Joyce, a native of Harker's Island, NC, is a graduate of East Carolina University and Andover-Newton Theological School (now part of Yale University).
She came to Aiken to serve as half-time contract minister in 2016 directly from her internship assignment in Leominster, MA. In 2019, the congregation called Reverend Guthrie-Joyce as their first settled minister, with the celebration of that calling delayed by Covid. A calling is built on a covenant, rather than a contract; it expects change through revelation of spiritual paths and assumes a long term relationship that can overcome adversity together.
Unitarian Universalism has its roots in America since the late 1700s and members have included Presidents John Adams and his son John Quincy Adams, Clara Barton and Alexander Graham Bell.
"Our ministry is built on a liberal (as opposed to orthodox) faith," explained Reverend Guthrie-Joyce. "We hold a broad understanding of the divine and the transcendent, a desire to live peacefully, love our fellow human beings and to work to protect and restore the earth."