Social Justice Projects
Our Social Justice team continues to outreach to our local community with a monthly gathering downtown, "Hands Around Aiken", to share songs of peace, silent prayers and to stand as a community for equality.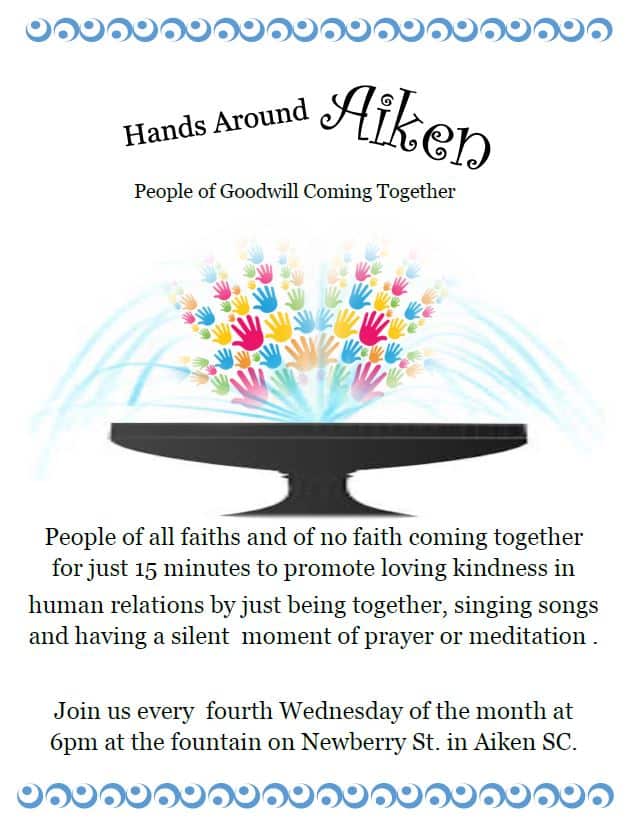 We support the local PFLAG organization, which was spearheaded in 2011 by our team.
We are building relationships with our local NAACP organization.
We participate in the local Black History Parade, Earth Day and Augusta PRIDE events.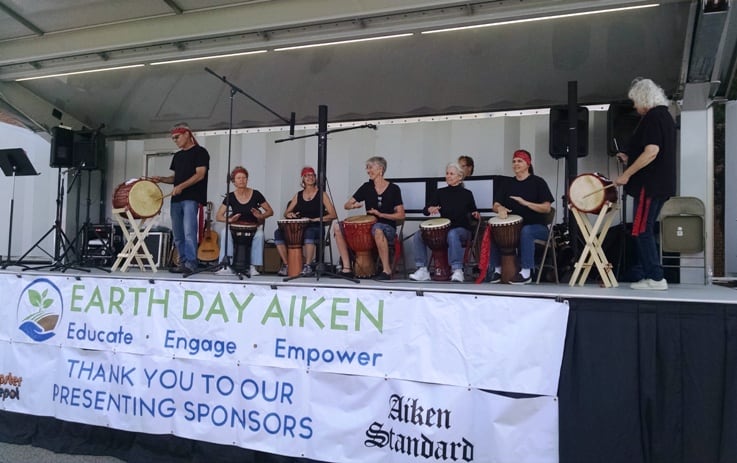 We participate in Kiva, an international non-profit organization which allows people to lend money via the Internet to low-income entrepreneurs and students in over 80 countries. Kiva's mission is "to connect people through lending to alleviate poverty."
Each quarter we designate a local charity to receive 25% of the cash donations from the Sunday collections.
We are a member congregation of ACTS (Area Churches Together Serving), a local organization which provides basic essentials for those in need.